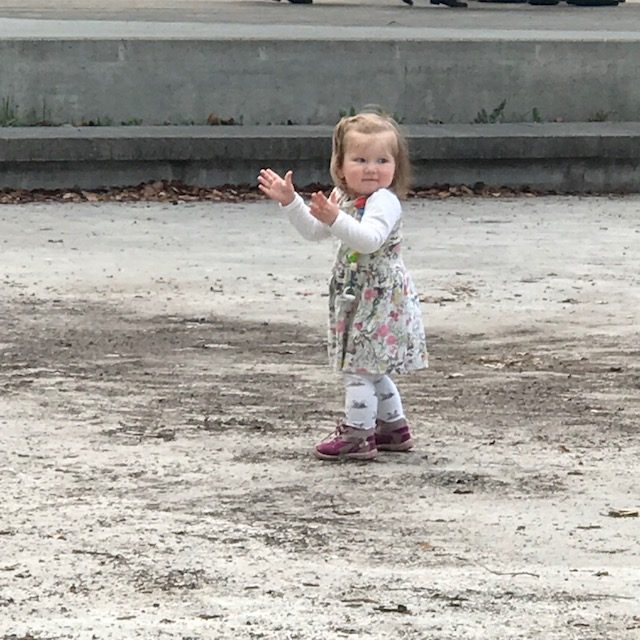 One year ago, we traveled to Norway.  We went to Oslo and Bergen, visiting the homes, lives and works of many famous Norwegians, such as Composer and pianist Edvard Greig, one of my favorite playwrights, Henrik Ibsen and artist Edvard Munch.  It was a lovely vacation to a vibrant land we'd been drawn to having heard that the people there were among the "happiest in the world."
An immediate observation to an American is the homogeneity of the area.  With that, one is tempted to consider it a factor that might allow for a lack of conflict and thereby facilitate a more peaceful coexistence.  But it had to be more than that.
As always, in learning about a culture, it was about truly listening and observation.  It so happened that we were in Bergen on Norway's national Holiday, Constitution Day.  Experiencing this day allowed us to notice Norwegian pride in a very big way.  From adult to child to entire familes and hotel owners, all celebrate and even dress in national outfits.  Everything shuts down; there is only celebration with all interacting in the beautiful outdoors.  One lady told us that on this day, no one stays at home but rather joins in the festivities from early morning parades to late night dinners and activities.
So, what is their secret?  The truth is that the Norwegians work to live, not live to work.  This we heard, saw and read about.  It was a recurring theme in historical anecdotes we listened to as we toured areas in both Oslo and Bergen.  While we might think that could not be the only factor involved in their contentment, it has to have an influence in the outlook resulting from making life, rather than work, a priority.   Jobs and money are a means to an end, a necessity, but not life. True life is in found in engagement with others, in being with family, in laughing and singing.  That sounds quite right to me.  And I believe this even as I counsel others to work at what they love to do.  Perhaps this notion of needing to love what we do is particularly important because we spend so many hours doing work.
Whatever the case, it is crystal clear that the Norwegian folks were a joy to experience.  The contentment was palpable and I must say that the idea of working to live does make sense, given what matters most to us all.  I am reminded of that song containing the phrase, "Everybody's working for the weekend!"